Along the Northern Lights Highway
Northern Lights, we never seem to get enough of it, and we jump at every chance we get to view the beautiful phenomenon, the first time we went on an aurora hunt to Tromso and were pleasantly rewarded.
This time when my cousin hinted at the plan for my birthday, i got all excited and the plan took shape, we chose to self drive and explore the beauty of lapland.
She is a beauty, She is a wonder,
The sky is her dance floor,
With a million stars to adorn her,
Whimsical she plays,
To the millions that await,
Vanishing into the thick of the night,
To tease again for a wonderful delight,
You are a beauty, You are a wonder,
To thy blossoming show, we surrender.
To find the beauty, here is a map of the main routes around northern scandinavia, you can drive all the way from Tromso in Norway to Lapland, you can also include Sweden if you have a few more days. There are also lots of cabins and cottages to rent along the way with excellent river and lake side views.

The Northern Lights Hunt
Best ways to spot the lights is to be out and about, after a nice dinner at our cottage at Kiiloselän Poropirtti we took a stroll around the cabins, its perfect place to spot the lights, the forest is dark and a good place for viewing, also provides for an anchor point for aurora photographs. Keep an eye on the Aurora Forecasts to get a rough idea of the activity.
We then drove further north next day to Giellajohka, the cabins were very cozy and a very good place to view the lights, a nice addition was a fire hut that keeps you warm waiting for the lights to appear.
Looking for a bit more luxury of gazing at the stars and the lights from the comfort of the bed, you can stay in a Warm Glass Igloo with reclining beds.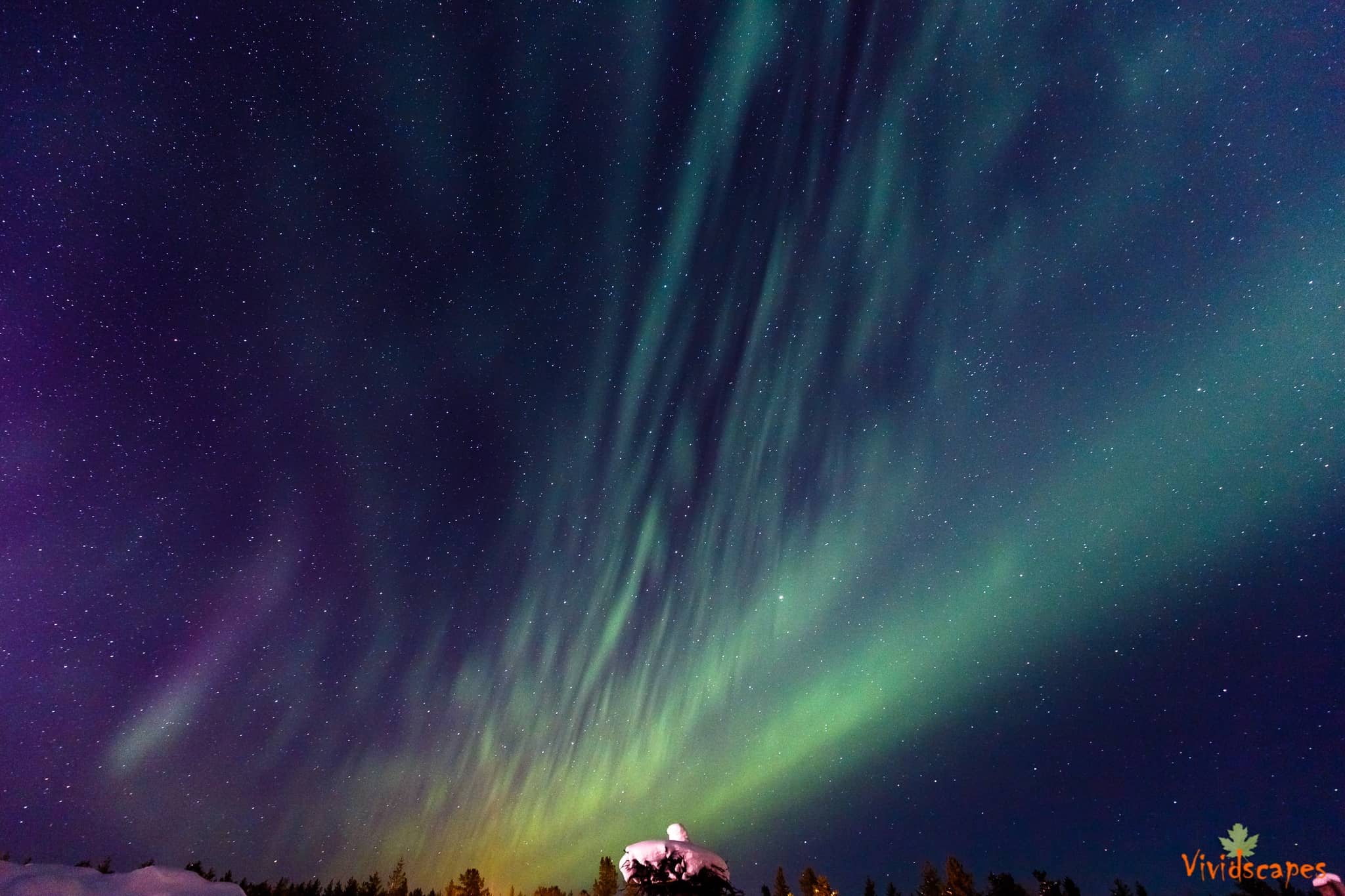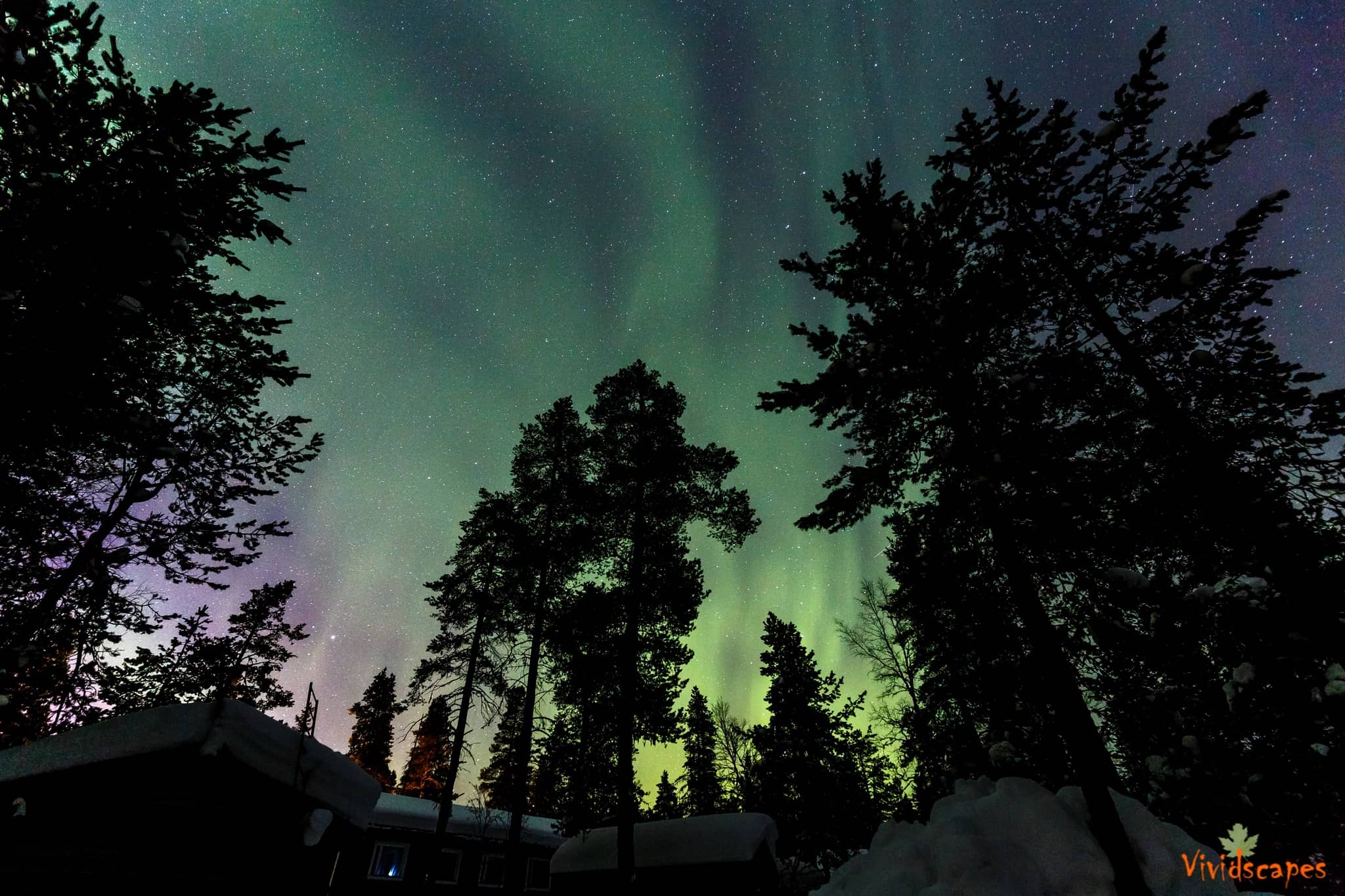 Canon 5D Mark III + MeFoto Roadtrip + Canon 16-35 F4 + Canon 24-104 F4 + Peak design messenger 13