Keukenhof ("Kitchen garden", Dutch pronunciation: [ˈkøːkə(n)ˌɦɔf]), also known as the Garden of Europe, is the world's largest flower garden situated near Lisse, Netherlands. According to the official website for the Keukenhof Park, about 7,000,000 (seven million) flower bulbs are planted annually in the park, which covers an area of 32 hectares.[1]
Keukenhof is in South Holland in the small town of Lisse, south of Haarlem and southwest of Amsterdam. It is accessible by bus from the train stations of Haarlem, Leiden and Schiphol. It is in an area called the "Dune and Bulb Region" (Duin- en Bollenstreek).
Keukenhof is open annually from the last week in March to mid-May. The best time to view the tulips is around mid-April, depending on the weather.
Official Site : http://www.keukenhof.nl/

The plan to visit this wonderful garden was part of the Brussels and Amsterdam plan, but the main highlight was to visit this garden and spend more time here. You just can't be bored here and no matter how long you stay here, you still feel you haven't seen it all. It's such an overwhelming array of flowers, their mind boggling unique pattern of colors and the creativity of the garden itself that makes you spellbound.
Here is our waypoint log showing the route we took, we stayed in Leiden which is just 20 minutes by bus to the gardens.
An ideal timeout would be 2 days if want to do the gardens at your own pace, make sure you reach the gardens before 8 in the morning before the Tour buses arrive and get swamped by loads of visitors. Apart from the gardens itself, another major and unmissable thing that you can do is to hire a bicycle to the fields, just at the entrance to the gardens, you can hire a bicycle to the Tulip fields, there are various routes that you can take, ranging from a simple 5 Km ride to a 25 Km ride, this is one of the best things that we did to avoid the crowd inside the gardens.
We were a bit early for peak bloom but the floral display was still amazing. Not only tulips, but an exhibit on orchids, roses, and the usual hyacinths, daffodils, cherry blossoms, etc. Just a great place to relax. Even though the Tulips were not in full bloom, the beauty of the bulbs are simply amazing, a sight never to be missed.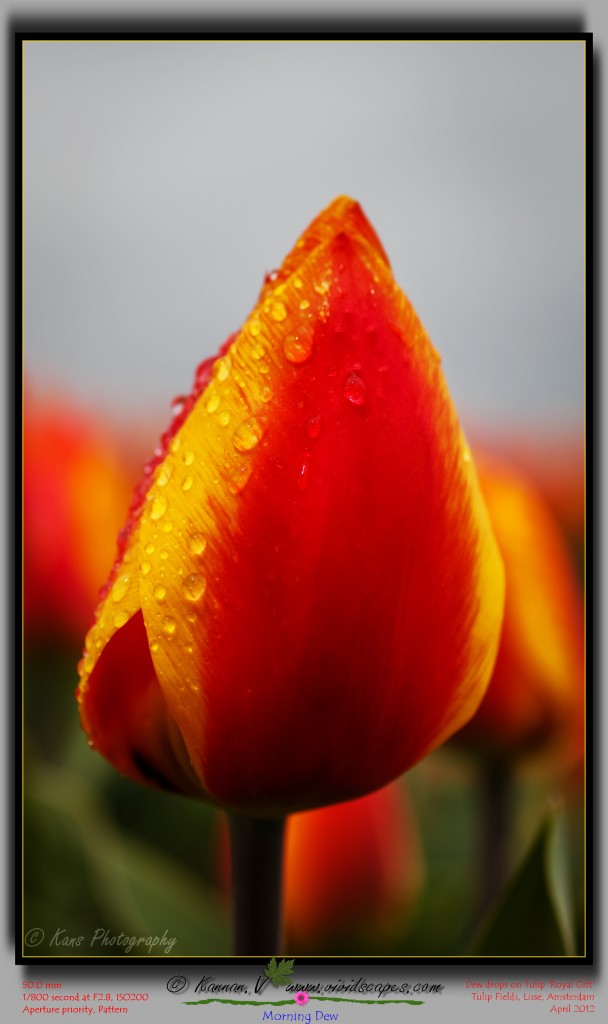 You can rent the bike for 8 Euros for the day, route map is available for a small fee, just follow the maps and you can cover all the flower fields around the area, and being Netherlands, almost all roads are bicycle friendly which itself is an assurance to have a fun and lovely ride.