Greenland – The land of [N]ever Ending Ice
Greenland, a frozen polar region that's harsh and extremes on the weather that turns into a magnificent place to visit during the summer months between may and september, the land of the midnight sun gives you plenty of time for activities and feels very weird to see the sun high in the sky even past midnight.
To imaging the topography of Greenland, our guide explains, fill a bowl to the brim with sugar, the edges of the bowl is where the settlements are and the middle is all just glaciers and ice sheets, people have even trekked on the ice sheets from east to west. That's how heavily ice covered the whole of Greenland is, but that situation is now changing fast.
The land of Never ending ice is now becoming Ever ending ice, the ice sheets are retreading very fast, there is just sand and gravel where once the glaciers stood and they are melting at a very fast pace, we witnessed the effects of global warming quite heavily in Greenland of all other places.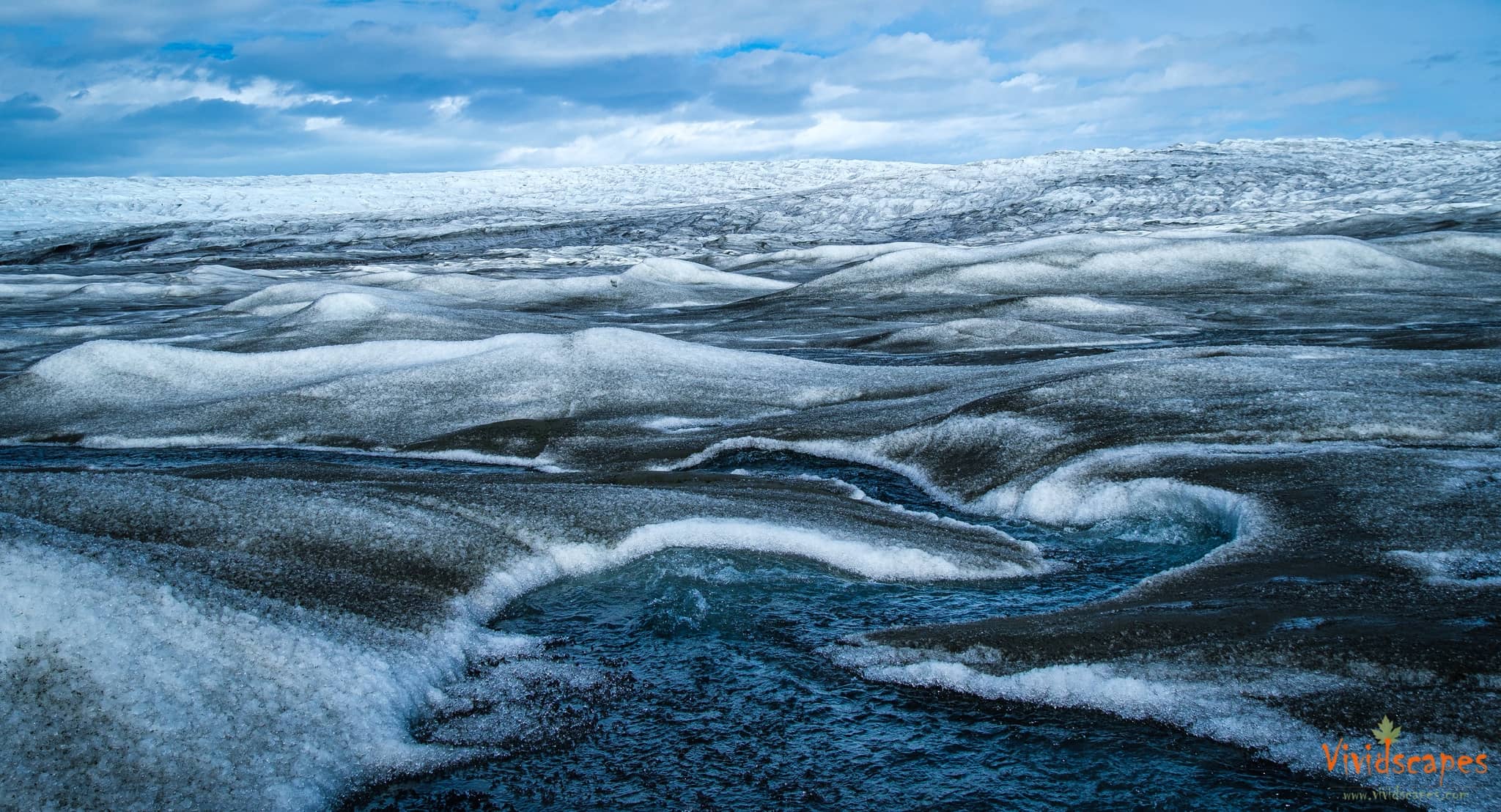 We travelled to a few main towns around Greenland during the last week of June 2019 for 2 weeks, the towns are connected via boats and by internal flights served by airgreenland, Kangerluissuaq is the largest town in western Greenland and due to its stable weather has the biggest airport of all Greenland and hence bigger planes can land here.
Our Polarsteps travel map with daily travel notes, places and photographs below, You can follow all our travels live on Polarsteps.

Our Travel Tip: We started our trip from Kangerlussuaq and then visited different towns on the way and then reached all the way to Ilulissat where the majority of the actions happen, lot of tours start here, If you want to base yourself in one place instead of moving between towns and accommodations then Ilulissat will be the best place to stay and then do day tours.
Having Ilulissat as a base also helps in avoiding lugging all your bags on the boats between the towns, if you plan to stay in Ilimanaq or Disko Bay, you can just pack the essentials.

Ice Cap 660, Abandoned Towns and Old Settlements
Kangerlussuaq, Qasigiannguit, Qeqertalik, Akulliit
Ice Cap 660
A 2 hour drive along dusty and gravel roads take you all the way to the mouth of the glacier and from there a 20 minute walk and you are right on the ice sheet, ice crackling under the feet and glacier streams around, we take a sip from one of the melt waters flowing, was icy cold and tasty too. It's quite shocking to hear about the amount of ice that's lost over the years and the ice line has retreated quite a lot.
Qasigiannguit and around
Qasigiannguit means "the small, gaudy seals" as this place has been home to a great number of these animals. There are still a lot of seals in the area and particularly many whales. This is also the second oldest town in Greenland. The town has about 1,300 inhabitants and is therefore a relatively large town by Greenlandic standards. Sled dogs are a natural part of the townscape and almost every home had a dozen of them, they look fluffy and cute but were strictly advised not to pet them or go near them.
We stayed for 2 nights at the Disko Bay hotel with beautiful views of the bay with Whales swimming by and Icebergs floating past, the chefs also cooked us very good vegetarian meals during our stay, from here you can do a few guided hikes to Eqalunnguup kuua lake and waterfall, sail to an abandoned village of Akulliit, explore Qeqertasussuk, an excavated settlement from the Saqqaq culture.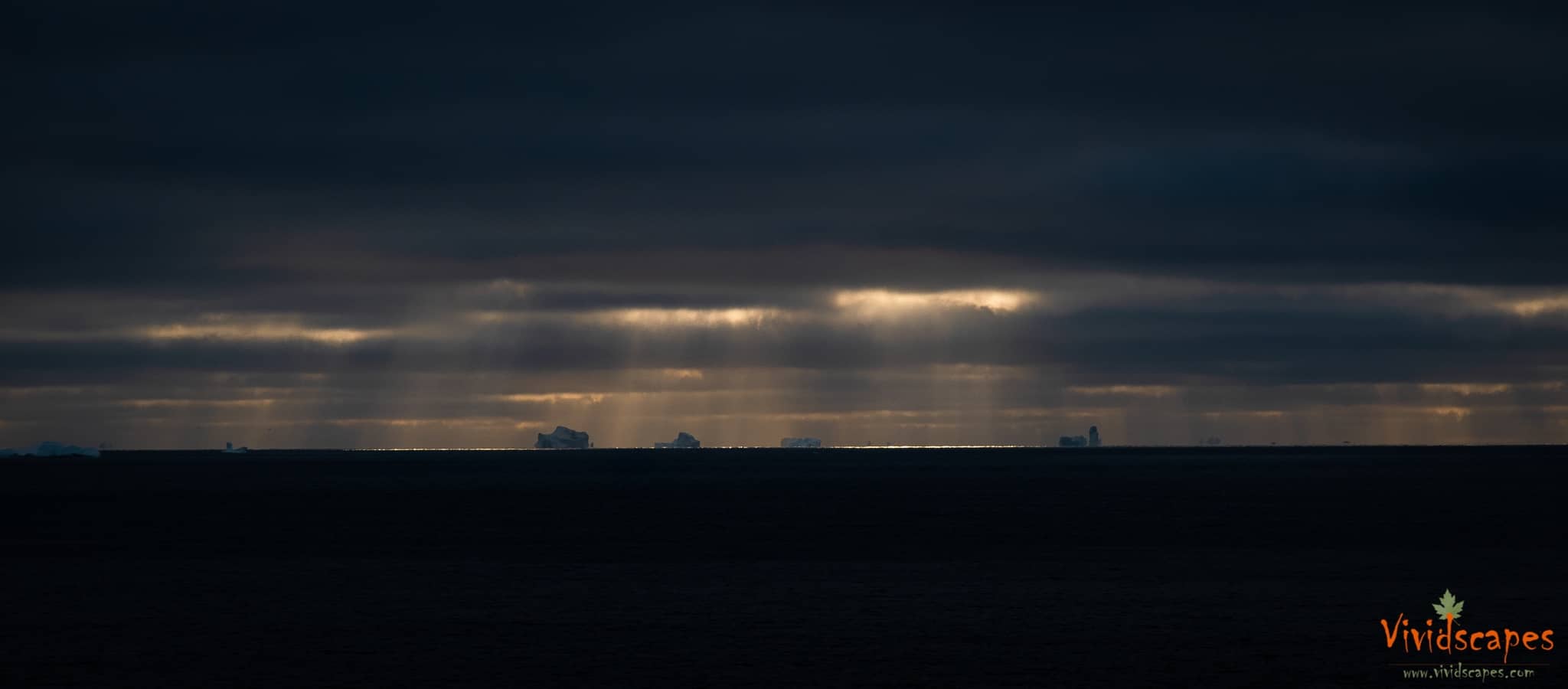 Ilimanaq Lodge
Beautiful cottage with a view of whales and icebergs
Ilimanaq is one of Greenland's smallest villages. The contrast to Qasigiannguit is evident as the few, scattered houses appear, all 15 lodges are perched on the rocks by the coast and provide spectacular views of the bay, Whales and Icebergs float past, make sure to plan 2 or 3 nights here to enjoy a hike to one of the oldest abandoned village aptly names "Norde huse" or Northern houses, we also did an adventure day trip to walk on the Tasiusaq Glacier.

Ilulissat
Ice fjords, Midnight tours, Kayaking and many more
One of the busiest towns we saw on our entire trip and quite lively too as its a main hub for tourists, plenty of activities to do here, we did a small hike to the Icefjord view point, took boat trips at midnight to see the icebergs at sunset, we also visited the active calving Eqi glacier, the ice breaking into the sea creating roaring sounds.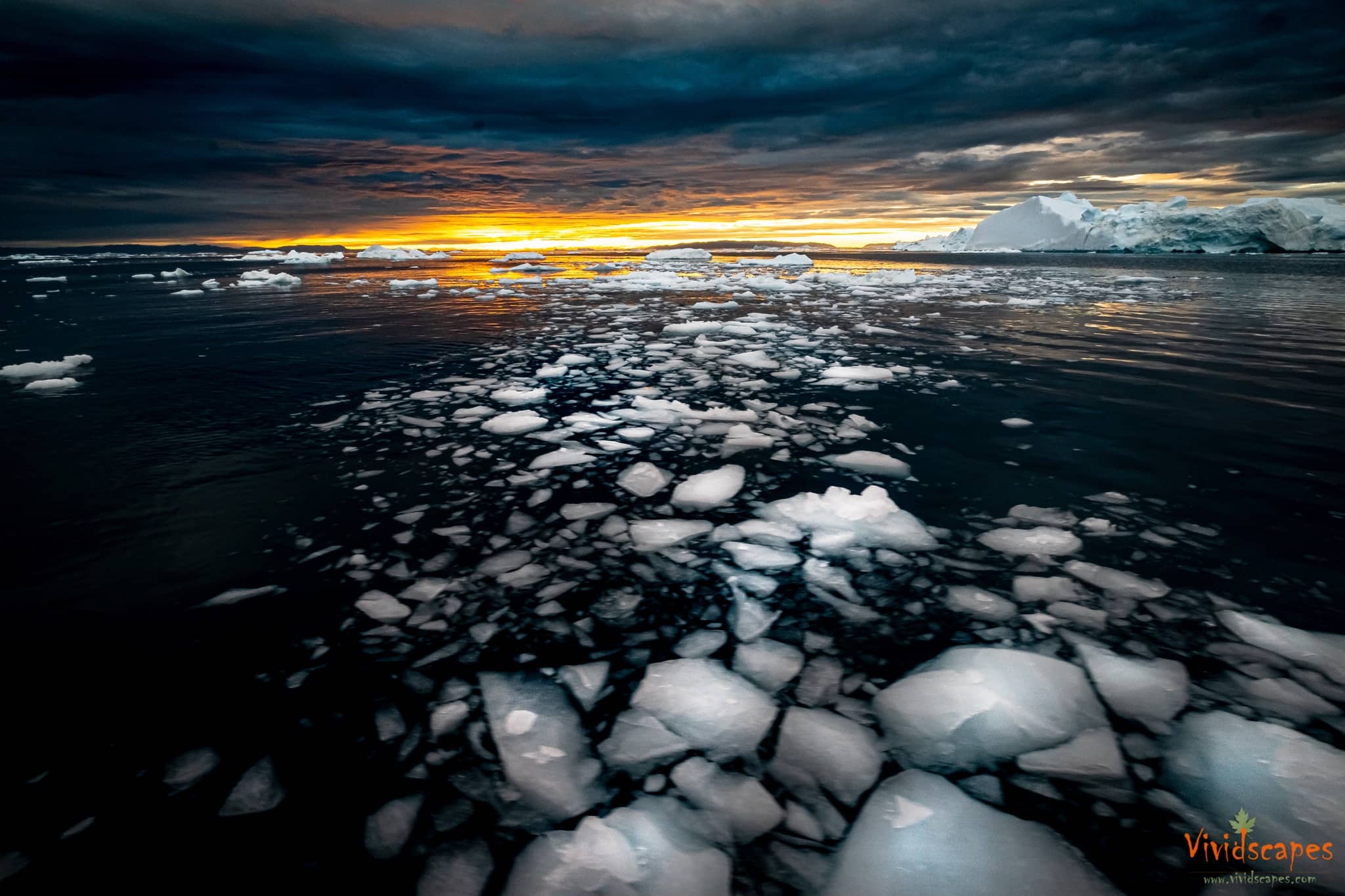 Every beautiful trip comes to an end, but hope this inspires you to travel
We were at awe seeing the enormous glaciers and icefjord, calving glaciers and the numerous whales, equally we witnessed the effects of climate change too taking a drastic toll even on the remotest parts of our planet in unexpected ways, the melting of these glaciers will have a profound impact on the planet and its ecosystems for years to come if corrective action is not taken, we as humans have the capability to make simple changes to our everyday lives that can have a lasting impact for us and future generations to come and is our only hope in preserving this natural beauty.


We booked our trips from Greenland-travel


 Fujifilm X-T3 + MeFoto Roadtrip + Fuji 18-135 + Fuji 10-20 + f-stop Loka + DJI Osmo Pocket

Thank you for all your incredible support and compliments, share your thoughts in comments below, or do not hesitate to contact us over email or other social channels if you have any questions or suggestions or even a 'Hi' and that motivates us to share more of our love for Travel and Photography.